The weekly diary by Leonard x Elisa
At the invitation of Leonard Paris, the stylist Elisa Nalin imagined a capsule collection reinterpreting the iconic prints of the House. Floral and abstract prints, fawn patterns and bright colors characterize this series of seven silhouettes, thought out like a weekly planner to take full advantage of each day. And every night...
MONDAY
The working-girl mood is embodied in a pantsuit in a black and celadon tabby jacquard, worn with a fluid blouse with the same fabric in a variation of black and fuchsia. The lavaliere brings an additional note of femininity to this powersuit with architectural lines.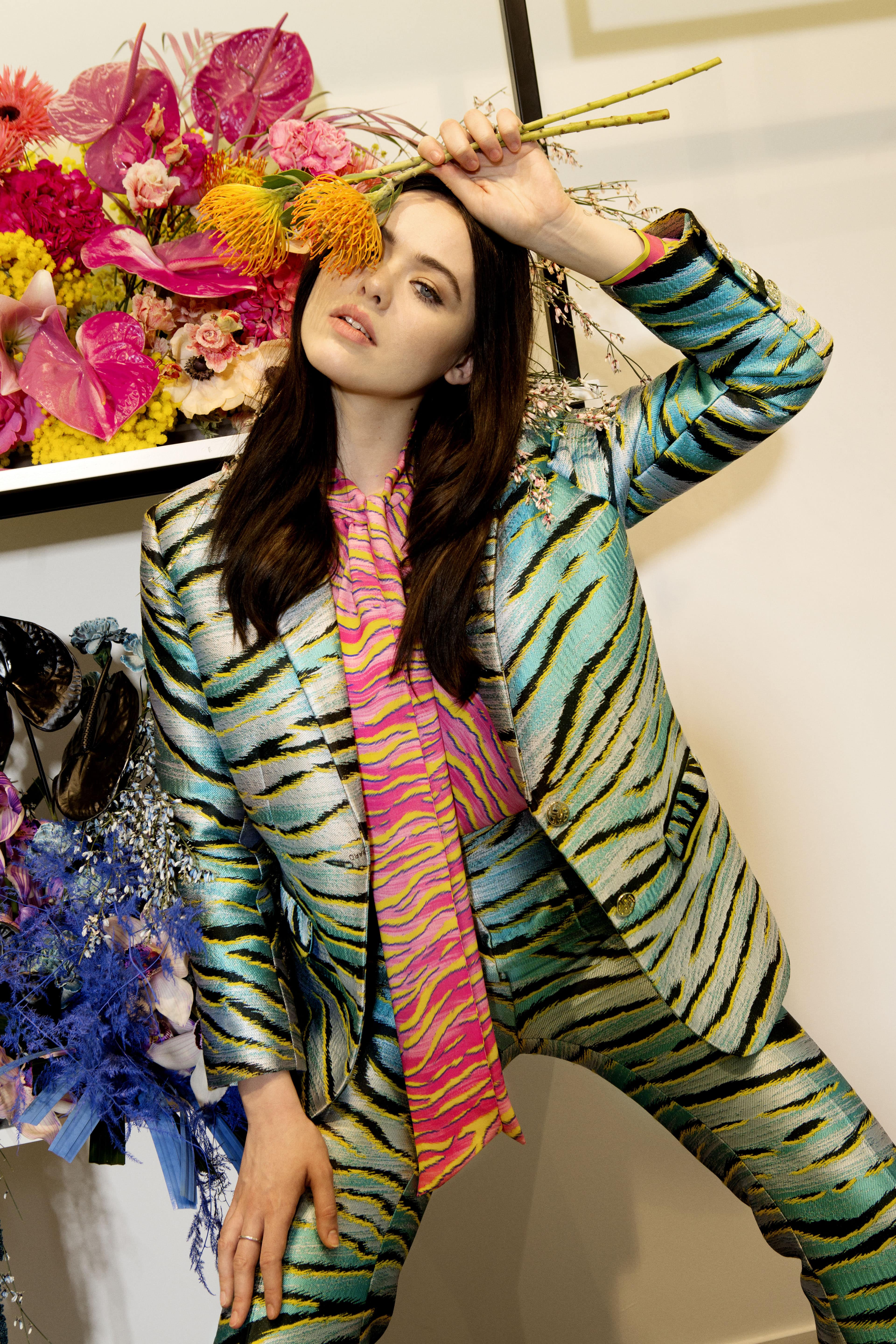 TUESDAY
To face the extreme cold, the featherweight down jacket becomes reversible. The variations of blue and green inspired by Andy Warhol's sunsets responds to the luxuriance of Leonard irises. The belt brings a unique optical effect to the XXL flowers. Below, the bodysuit and elegant pleated skirt are both printed with a palm leaf pattern.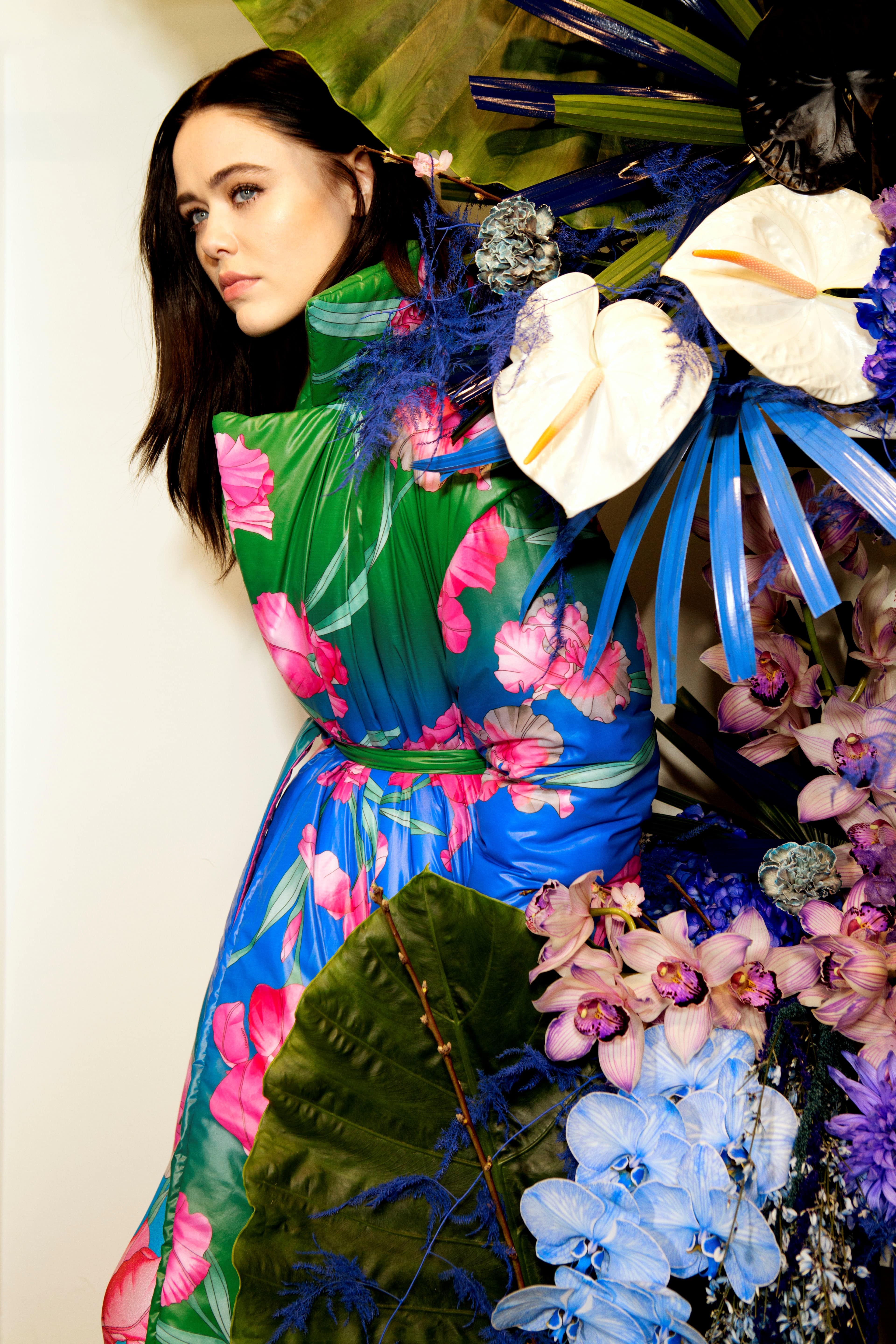 WEDNESDAY
Knitwear pops out and lights up the midweek with lurex effects. A geometric vintage print has been worked in jacquard, for a long dress close to the body. The rolled-up collar reveals the underside and shines like a jewel. A legging lengthens the silhouette and emphasizes the all-over effect.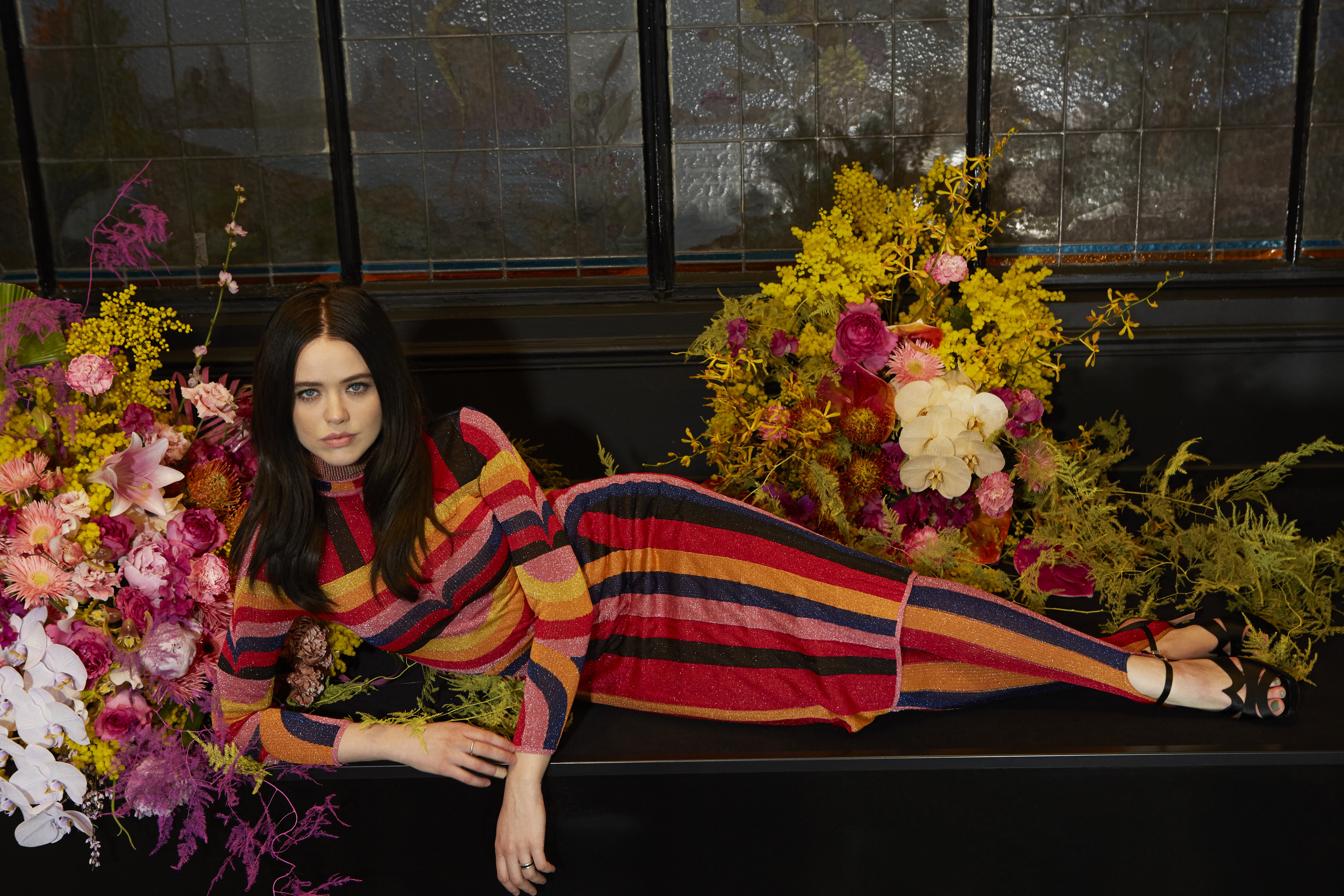 THURSDAY
A silk-twill long dress winks at the shirt. The collar has been reworked into a vertiginous V-neckline, and accessorized with an emblematic Leonard scarf which invites to wear it in multiple ways: belted, tied around the neck, worn like a stole... A game in which floral and jungle patterns play endlessly, between light touch and superposition.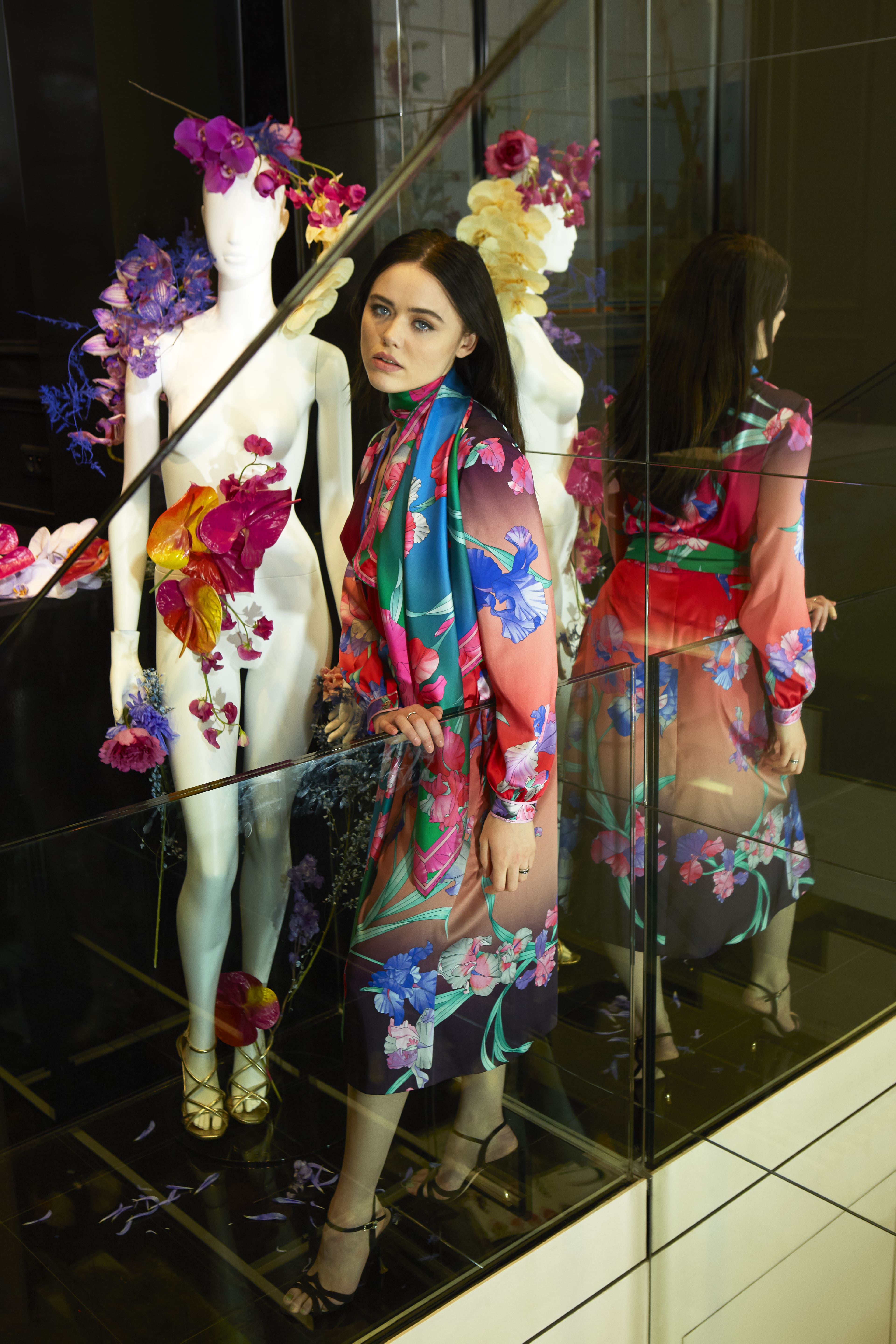 FRIDAY
The vintage geometric pattern of Tuesday is back in full force on a close-fitting top, worn under a wrap dress with a palm leaf pattern and cuffs worked like textile jewelry. The scarf sewn on the collar is tattooed with the iconic irises. A large coat in a pink faux-fur striped with black brings contrast with a pop and surreal note to the silhouette.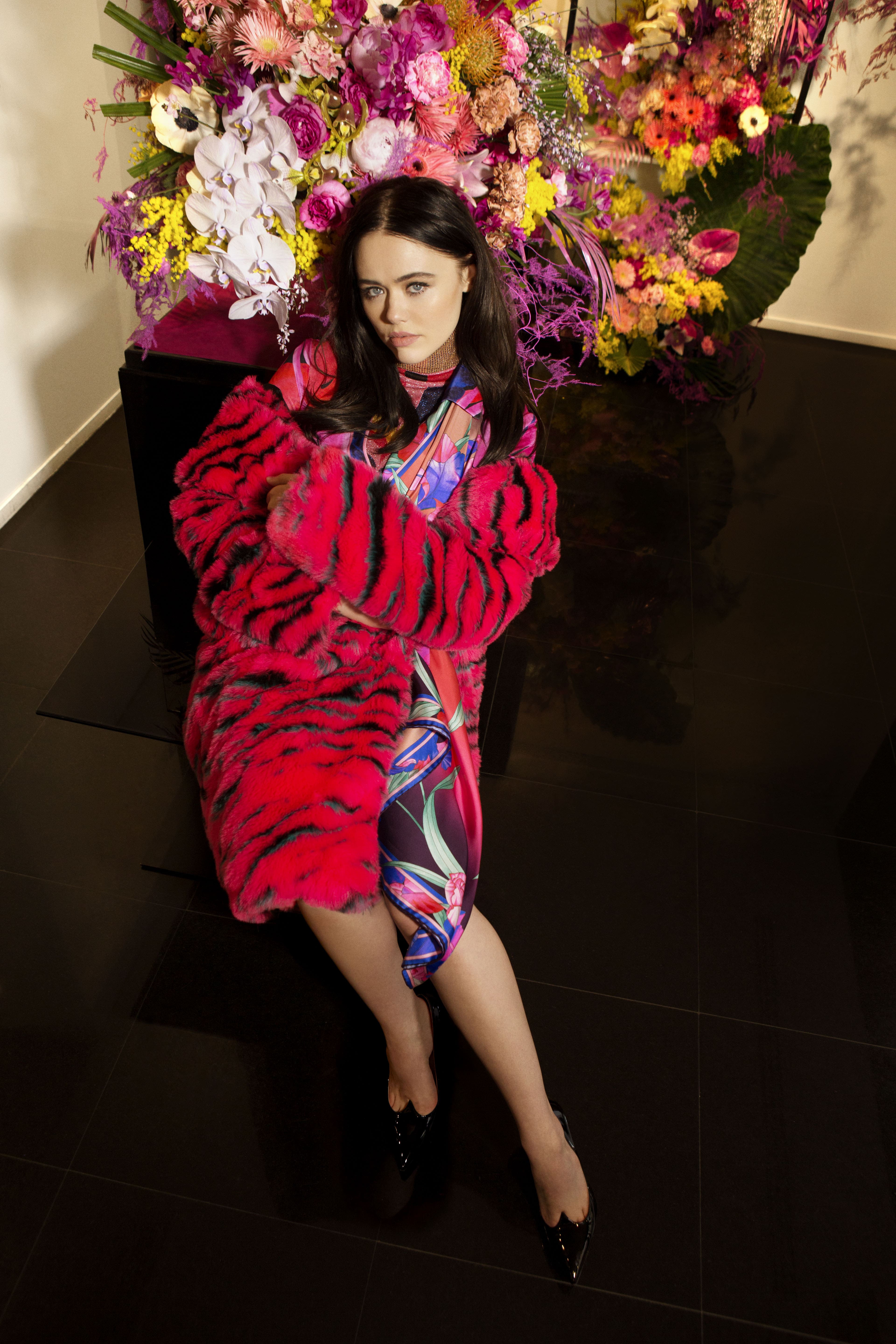 SATURDAY
To party all night long, a long black velvet dress, with a bare back, maintained by thin straps and embellished with a necklace on which came a piece of jewelry with the new Leonard logo. With each movement, the jungle print silk lining appears through a wide split running down the leg, in a sophisticated shimmer of colors and lights.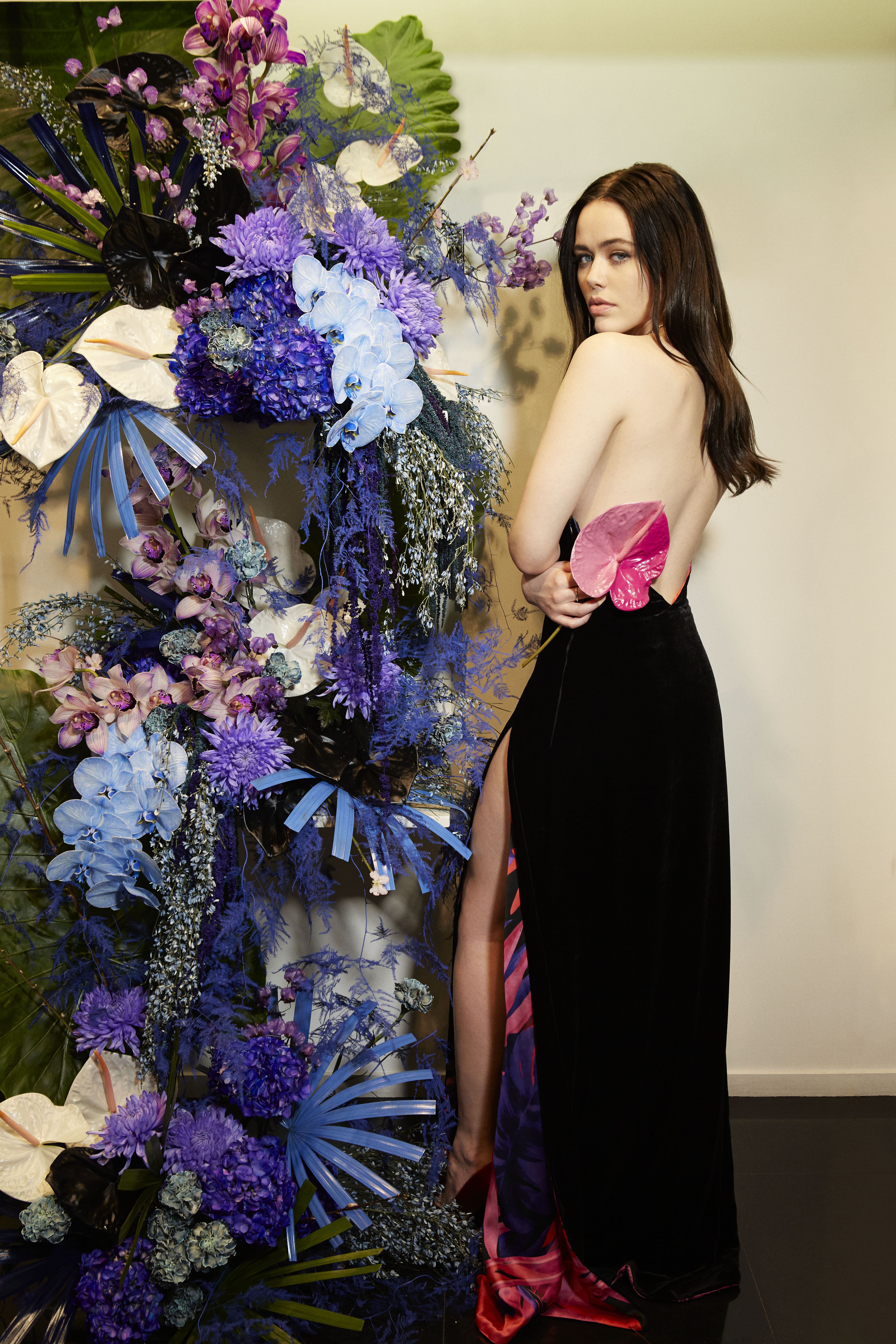 SUNDAY
The comfort of sweatpants becomes a soft luxury outfit. Cut from an emerald silk velvet adorned with pink patches, the silhouette is made up of a short top with long sleeves and a wide pants to wear high or low waisted. Especially designed for the capsule, the Leonard logo borrows from the 1980s their sporting optimism and their taste for cocooning.
In seven outfits, Elisa Nalin explores the universes of Leonard in a daring and refined version. With so many pieces to combine and color everyday life, this week promises to be a dynamic one.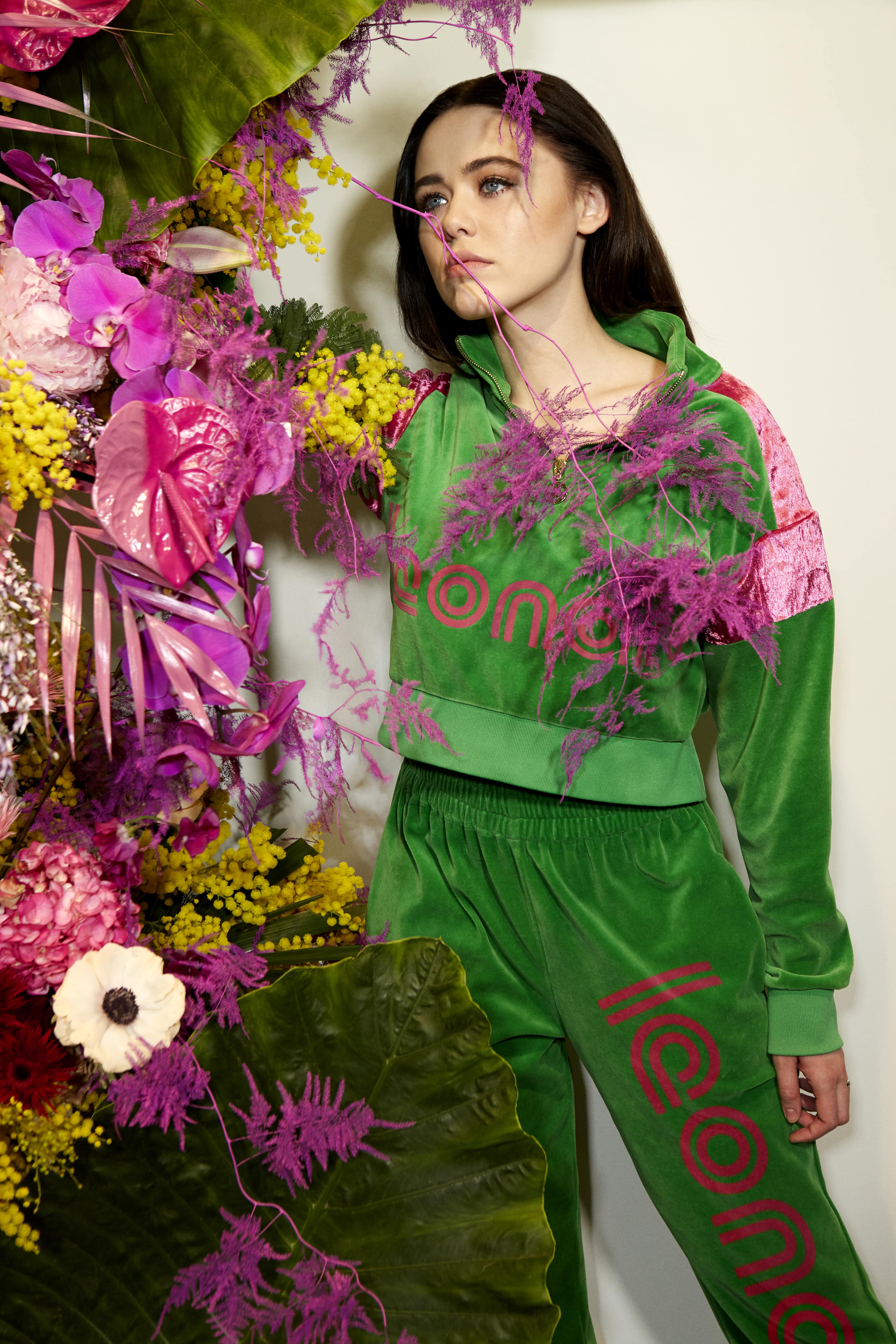 Picture by : Michelle Duxuan, Muse : Kristina Bazan, Style : Elisa Nalin for Leonard Paris