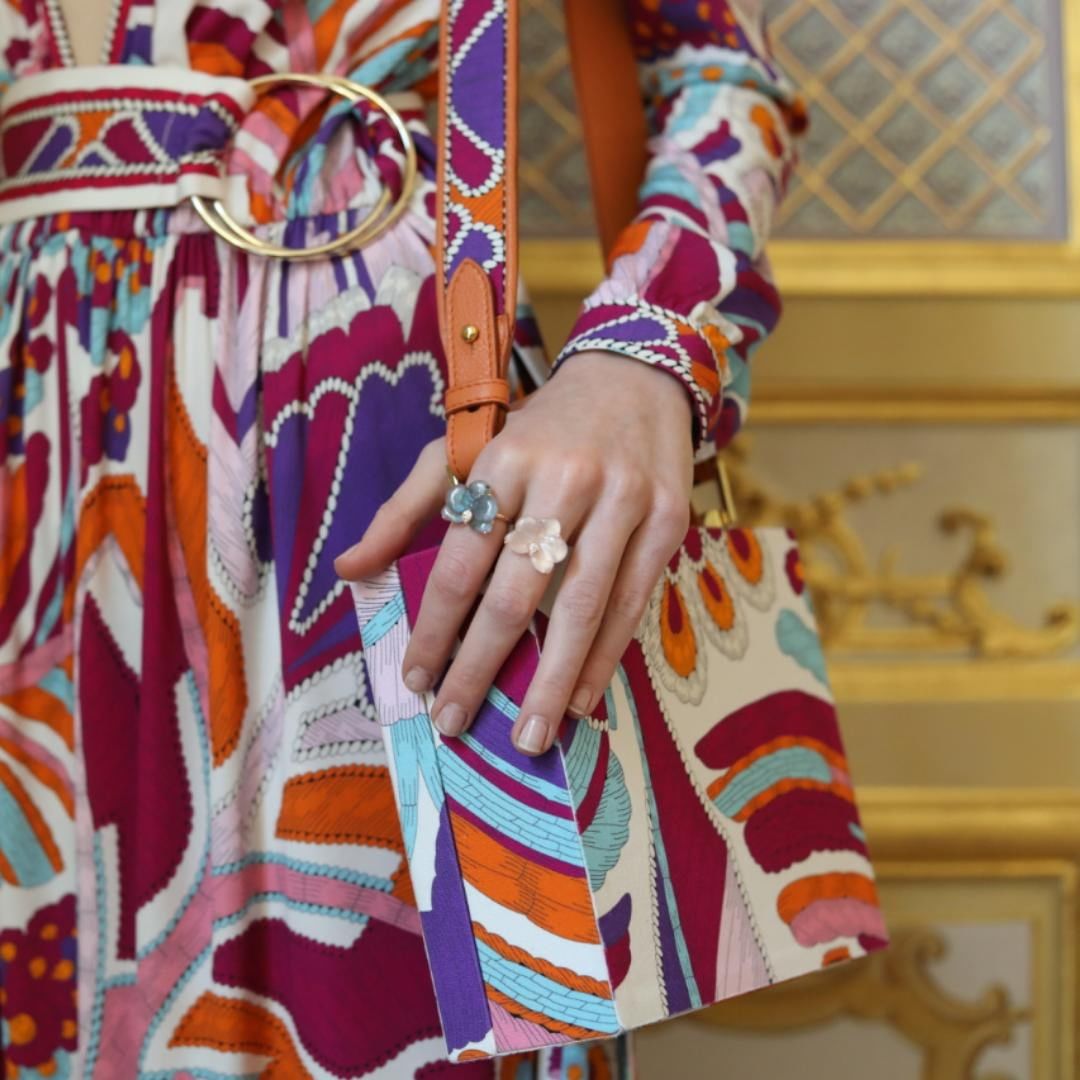 Guérin Joaillerie X Leonard Paris: an obvious collaboration?
Nathalie: The color, the flowers, the unique know-how are the key words of our timeless Houses. Imagining a piece in this context seemed obvious.
What captivated you in the world of Guérin Joaillerie?
Nathalie: 50 years of creation for Guérin jewelery, 60 years for Leonard, a refined and colorful floral collection, and in each History a family. Many common points in our independent and unique French Brand stories.
What does the Muses de Guérin Joaillerie collection evoke?
Christine: I like the idea that the muses of Guérin are flowers: this contrast between the eternity of the evocation of a flower that is immortalized with precious stones is all the more contrasted with the fugacity, the sweetness, the fragility of the flowers. It reminds us that life is a rose that must be enjoyed intensely!
A crush ring in the Orchids line?
Nathalie: I love them all, I would like to be Ganesh the buddha with four arms!
Christine: The Anemone ring in green agate is my favorite! You put me a box aside?
What connection do you make between the Guérin woman and the Leonard woman?
Christine: The Guerin woman and the Leonard woman have this same conception of luxury, refined, precious, happy, colorful, magnetic!